Here are our family-friendly weekend top 5 things to do this in Dayton this weekend.
Location: Riverscape Metro Park
Date: Friday, August 11- Sunday, August 13
Dust off the dirndls and lederhosen, grab your favorite beer stein, and get ready to "Get your Gemütlichkeit on" at the 34th annual Germanfest Picnic on August 11, 12 and 13! We look forward to welcoming you to our new home at RiverScape MetroPark with authentic German food, live fest music, the 5K/10K Race (with a new, fast route), the Polka Mass at 10 a.m. on Sunday, KidZone, Genealogy, Culture Display, and – oh yes! The best selection of beer this side of Munich. It's the same free, wunderbar family-friendly event you have loved for 3 decades – in a brand new location! Come downtown and party – German style! Weather Dependent.
Location: Boonshoft Museum of Discovery 
Date: Occurring until August 27
A fun, family-friendly exhibition that connects concern for the environment with the game of miniature golf. This thought-provoking and sports-oriented experience matches facts about conservation, food chains, water resources, and a host of other natural phenomena with a golfer's skill and problem-solving ability.
Location: Grace United Methodist Church,1001 Harvard Blvd, Dayton, OH, 45406
Date: Saturday, August 12, 1:00- 4:00 pm
Learn how to eat all your summertime veggies, especially plentiful things like kale and zucchini! Watch demonstrations and taste new veggie dishes. Build your own summer-fresh pizza with Wheat Penny's baker and collect and eat it after the bake! Co-hosted with United Way's Volunteer Connections. Enter the church parking lot on Dartmouth just off Salem Ave.Registration requested.
Location: Lincoln Park Civic Commons
Date: Sunday, August 13, 11:00 am- 5:00 pm
Recognized by Sunshine Artist Magazine as one of the top U.S. festivals, Art on the Commons is a juried display and sale of fine arts and crafts featuring over one hundred artists from Ohio and surrounding states. Live entertainment and plenty of interactive art activities are scheduled throughout the day. Admission is free and open to the public!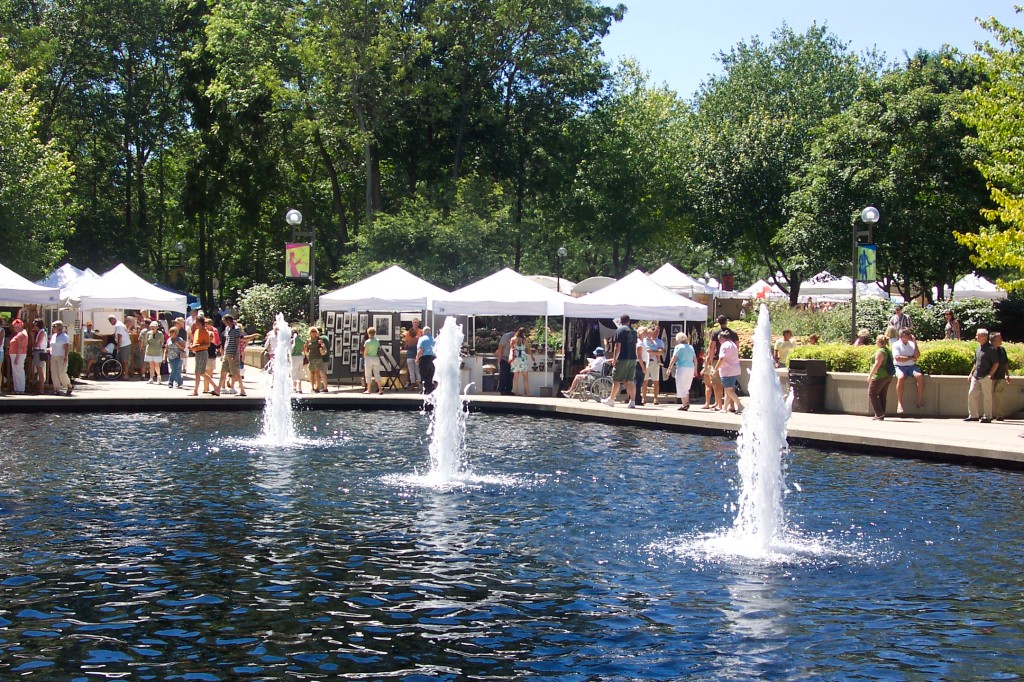 Location: Stubbs Park 
Date: Sunday, August 13, 7:00 pm
The 2017 Summer Concert Series, presented by the Centerville Arts Commission, kicks off June 4 at the Stubbs Park Amphitheater, 255 W. Spring Valley Road. Concerts begin at 7 p.m., except where otherwise noted. The amphitheater offers lawn seating only; you are invited to bring chairs and/or blankets for your seating comfort. No alcohol is allowed.
Concessions are provided by Centerville Pizza & BBQ and are available starting at 6:00 p.m. for your enjoyment.